Ah Sola-traveler standing there so sweet, where have you traveled on your own two feet? Have you visited glorious air, vineyards and farms everywhere?  Have you walked two valleys devoted to wine, food and pleasure?  You can see them from the ground or from high in the sky, feel your stress fall away quickly or by and by. Visit these valleys with your own two feet, a treat for your tummy and your eyes so sweet. So many place to go and things to try, just be careful if you are driving, wouldn't to make anyone cry. There are flights by land and flights by sky. Get away from the hustle and bustle, see the sites by balloon, no need to fear and you know time passes so soon. Easy to get to and easy to see, these two valleys are a joy for you and for me. For in a state that's golden in hue you can drive between both sides in thirty minutes or two. So, the next time you arrive in the golden state visit Napa and Sonoma, and stay out late.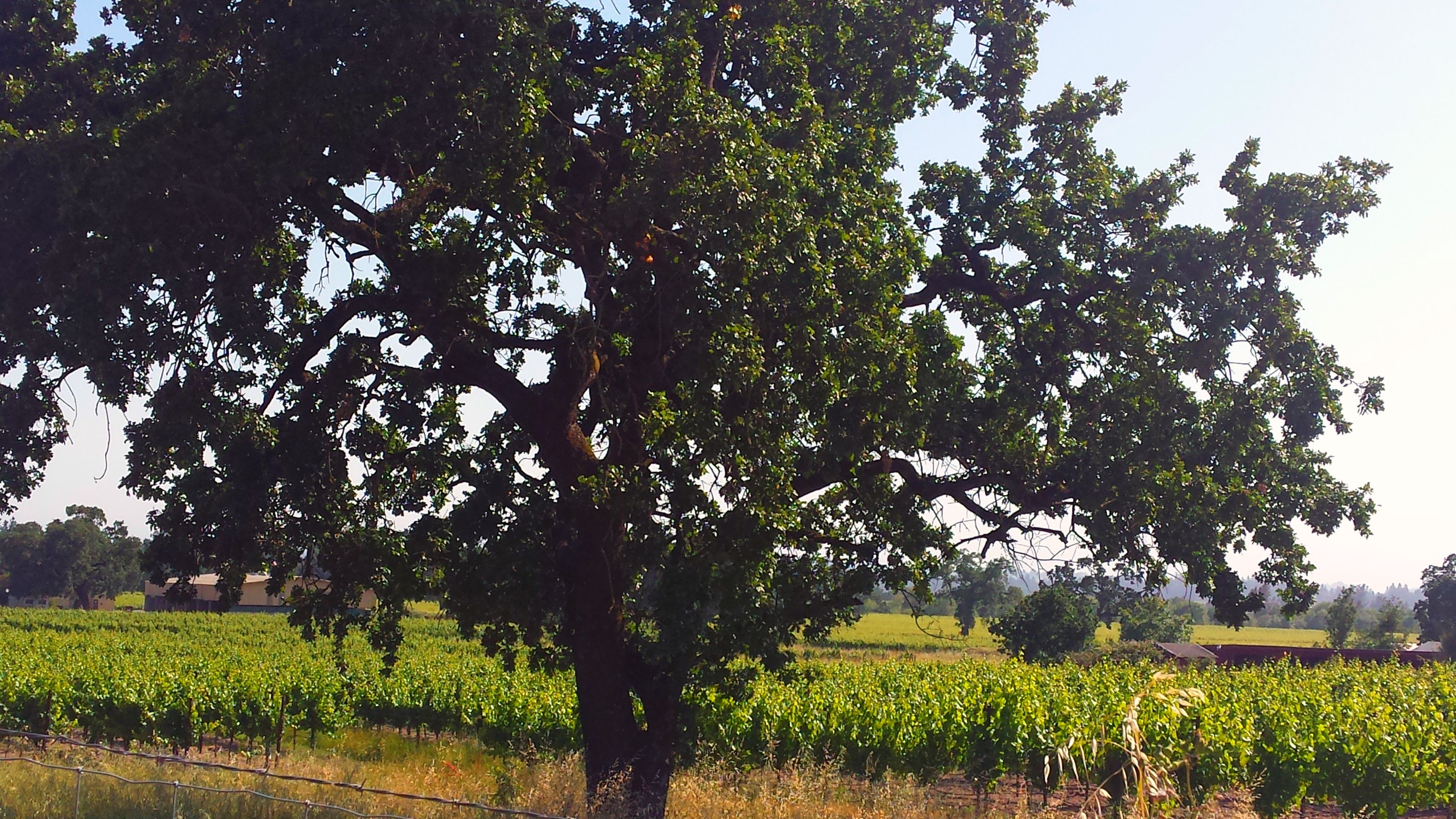 Petaluma California
Petaluma is an often-overlooked charming little town that sits at the base of both Napa and Sonoma Valleys. Petaluma is full of quaint old Victorians that date back to before the 1906 San Francisco earthquake. The fires that destroyed large parts of San Francisco didn't make it across the bay to Petaluma – so if you like, take a stroll through the town and admire the ginger bread trim and cotton candy colored houses that line its residential streets. Continue your walk-through downtown with its many antique stores, wine tasting rooms, and restaurants.
If you fancy a beer visit Dempsey's restaurant and brewery located along the Riverwalk in downtown Petaluma.  Low key and laid back, Dempsey's offers comfortable casual food, made with local produce, so their menu varies. There are also many craft beers on tap. Grab a spot on the riverfront patio, sip and snack as you watch the world float by.
For late night eats and entertainment visit Speakeasy and or the Big Easy, located a minute away from each other in Putnam Plaza Park. Both venues are affiliated, with Speakeasy driving the food and the Big Easy driving the jazz. Live music is offered six nights a week. Dinner is offered until 2AM seven nights a week. Speakeasy is listed by Sonoma Magazine as one of Petaluma's best late night eateries. So, wander on in for dinner, drink, a show or all three. Consider their Creamy Blue Cheese Polenta, or Lobster Mac + Cheese. Both will fill your belly without emptying your wallet.
Sonoma Valley – Santa Rosa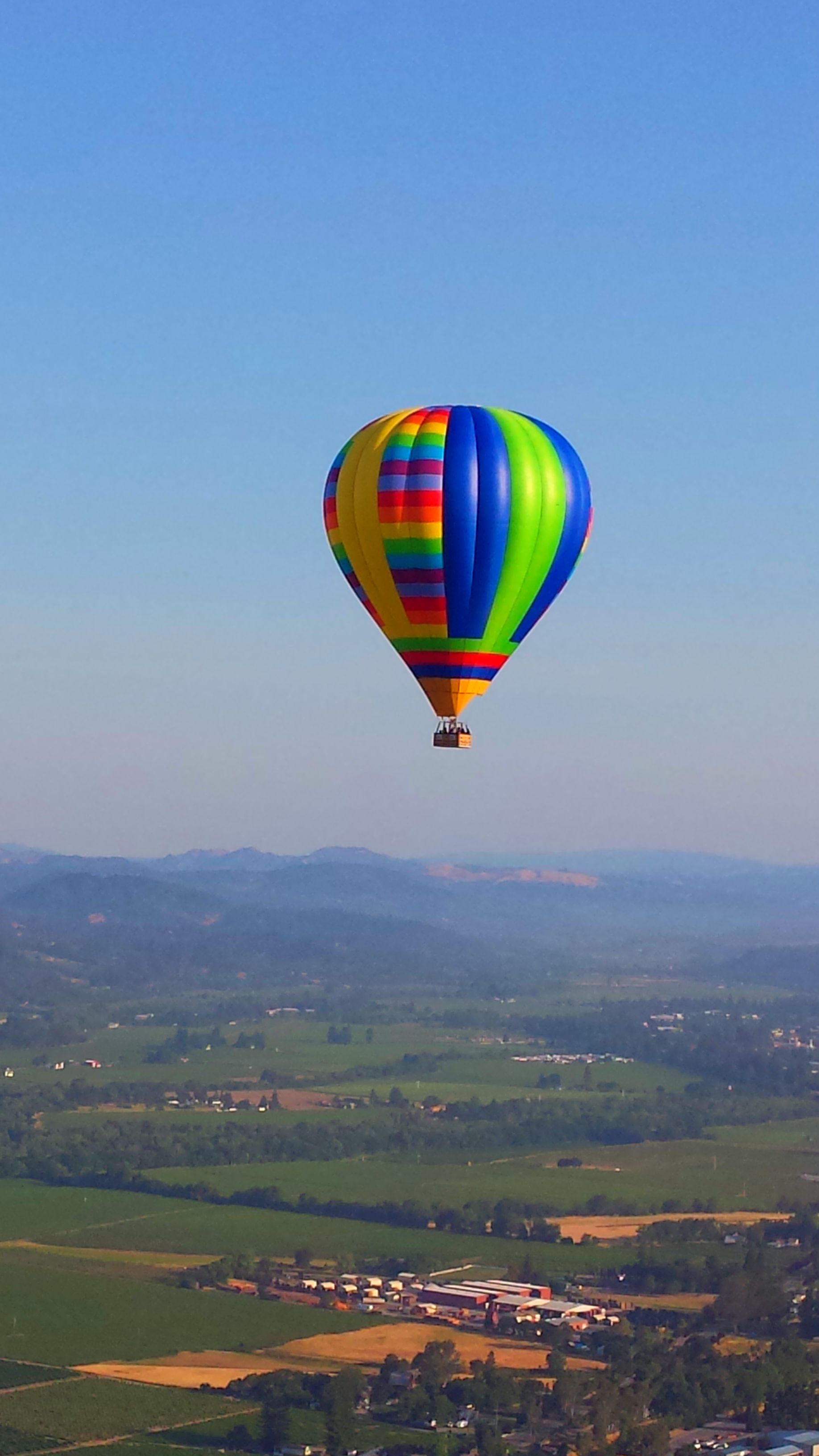 Fancy getting off your own two feet and thousands of feet into the air? Sonoma County is a great place to climb into a balloon and gain a different perspective on your beautiful planet. So how do you go about it? This intrepid sola-traveler chose Wine Country Balloons – operating out of Santa Rosa California.
The cost per person is approximately $235.
You can find Groupons and such if you are looking to save some money, however; hot air balloons often get grounded if winds are too high. If you've purchased a Groupon ride you may lose your chance and your money. Wine Country Balloons won't charge your card unless you actually get into the air.
Their pilots have thousands of flight hours and the staff members at Wine Country Balloons are upfront and honest, so who better to take you 1500 feet above the earth in a glorious floating basket?
Also know that the whimsy of hot air balloon travel applies to where you travel to.  You are at the mercy of the wind. No one knows where you'll end up. Wine Country Balloons has their own team of chasers to meet you when you land. Watching the crews inflate the balloons is definitely worth your very early morning start. Your trip begins at the meet and greet point of Santa Rosa's Kaffe Mocha Grill, where you can also enjoy a post flight champagne brunch.
The balloon will land with a bump, kind of like the bump you felt if you jumped out of trees as a kid. But this intrepid sola-traveler was ready to go right back up the minute my feet hit the ground.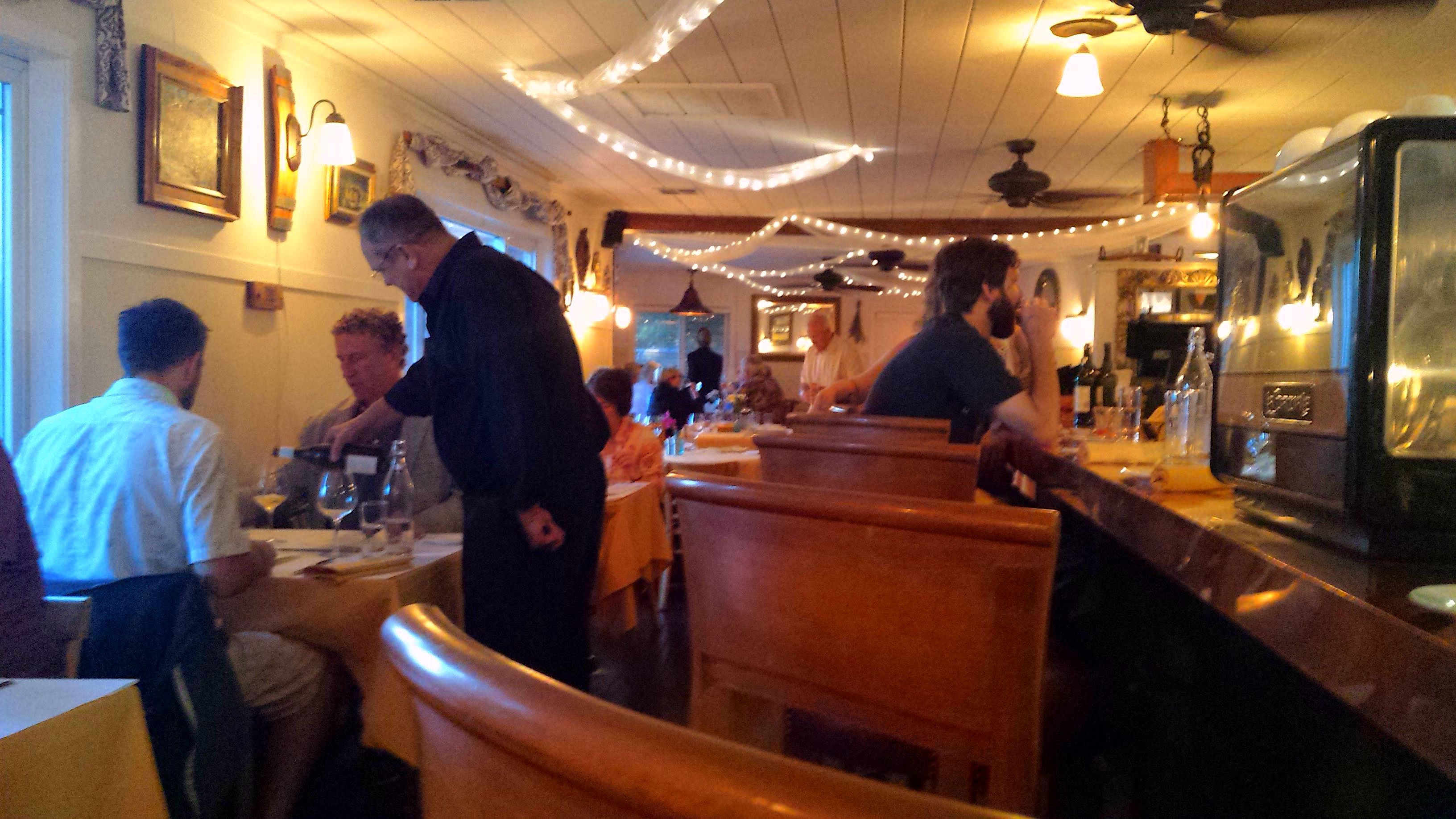 When your balloon flight is over, and your own two feet are solidly terra firma, what's a sola-traveler to do?  Well consider if you will, dinner and delights from Santa Rosa's very own Walter Hansel Wine Bistro. Located in a cozy little house on a country road Walter Hansel offers more than just flights that delight.
Owned by Stephen Hansel and named after his dad, Walter Hansel Wine & Bistro offers a low key casual warm and friendly atmosphere. There's a long and lovely copper bar where a sola-traveler can rest her flighty feet and take in an amuse bouche in anticipation of the wine and meal to come. The bistro's wine list offers wines by the glass or the bottle. Wines come both from the Walter Hansel Winery and from wineries from around the globe. There's a daily special and the main menu offers cheese plates, oysters, hors d'oeuvres, soups, salads, principal plates and a well-heeled desert menu.
Sonoma CA
A visit to Gloria Ferrer Caves and Vineyards is a glorious option for your Sonoma sojourn. Gloria Ferrer offers wines by the glass, tastings with table service, picnics and tours at their vineyard in Sonoma California. Well known for the champagne, the winery also produces a delicious Pinot Noir. Take the cave tour if you can. Consider yourself lucky if your guide is the knowledgeable, personable and charming Jack. You'll learn how their wines are made, taste both champagne and pinot on the tour, and learn how pairing wine and food affects the flavors you'll experience, why pairing wine and food is important. You'll have such a good time you may sign up for one of their wine clubs – a certain sola-traveler did. Cave tours are $25 per person and offered three times daily and flights run $25- 33 per person.
Downtown Sonoma
Also, don't miss a walk-through of downtown Sonoma CA. Walk through Sonoma Plaza, that dates to the mid 1800's. Pause in the park, visit tasting rooms or shop in one of the many little shops that ring the square.  One great way to slake your hunger and thirst is to grab a bite at the Girl and the Fig.  Reservations are recommended, though this sola-traveler was able to walk in off the street and procure herself seating at the bar. Downhome French countryside fare (downhome just depends on where your home is).  The food is fab not fussy Some of the menu rotates, and some stays the same but you can count on much of the fare being farm to table. Enjoy a delicious little dish of olives while you wait for your meal. Indulge in a wine flight, (a wonderful rose' flight was on the menu when I went) a cheese platter or other delicious food inside the charming restaurant or on their patio.  It's all good, comfortable and delicious.
Napa Valley – Calistoga, Napa and Yountville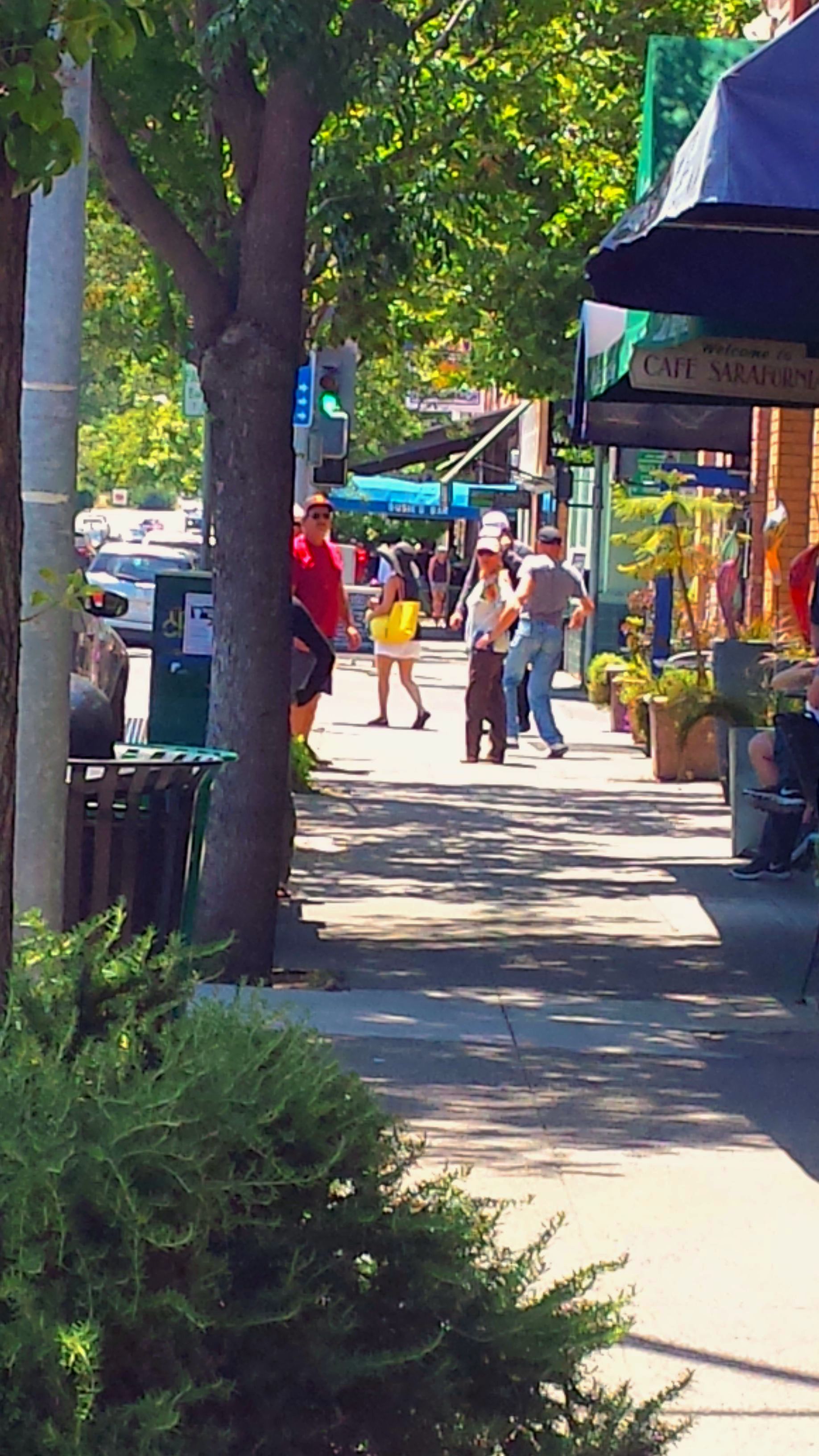 Calistoga California has a vibrant downtown commercial district to stroll full of restaurants, tasting rooms and shops to peruse after you've loosened your inhibitions.
Old Faithful
Pacing yourself is important in wine country. You don't want to end up like a table of financial sector peeps so tipsy you can't get your appetizer into your mouth, and pass out with your head on the table. No one needs to see that. Consider taking a little break, sober up and save your steam. Or if you are part of a family excursion and some little ones need to burn off some steam, visit Old Faithful in Calistoga.
Napa and Sonoma valleys are geothermal areas. Old Faithful is a small geyser that puts on a regular show.  When you visit the Old Faithful park $15 a person lets you in the gate so you can watch the geyser, sit in a cabana, have a picnic, pet a goat or play bocce ball. The geyser goes off every 15 minutes or so, more if the earth is active. The park is private and gives you in and out privileges during the day, so you can come repeatedly if that suits your wine tasting and goat petting needs. You can bring in your own wine and food, rent picnic items, buy ice cream, and soft drinks. So, get out of the sun, catch your breath and watch the geyser go off.
Thanks to the wonderful geothermal mineral water, Calistoga also offers many wonderful spas.  If you are up for a splurge bury yourself in hot volcanic mud at Indian Springs Spa. Built in the 1920s, Family friendly Indian Springs Spa offers hot mineral spring pools for swimming and spa services including facials, massages or being buried alive in the aforementioned hot silky mud made from a mixture of local volcanic ash and geothermal mineral water. It's divine, you won't want to climb out when a knowing smiling attended comes to gently help you out of the tub. A hot geothermal mineral bath and nap in a private recovery room round out the mud bath experience. After your spa services are complete you can head back the pool for more swimming, lounging or whatever else pampers your person.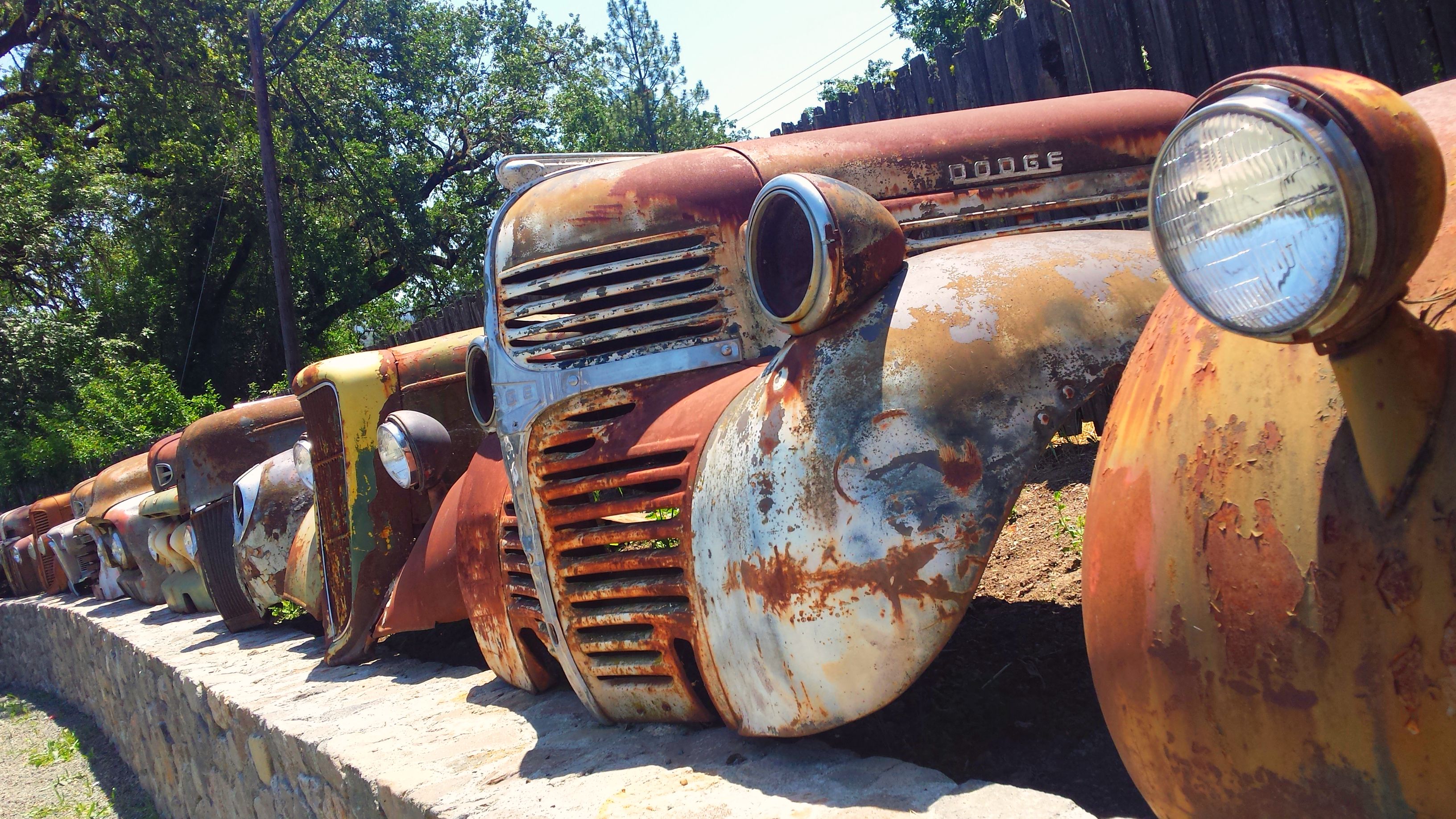 Also visit Napa, in Napa County.  If you like, visit Mustards Grille, one of Napa's original farm to table restaurants. Named after the mustard plants you will see planted in vineyards, the restaurant's offers an open casual atmosphere. The menu pairs upscale ingredients with comfortable favorites, and just so you know their Lemon-Lime Tart is freaking delicious.
Yountville in Napa county also offers up bountiful gastric options. Bottega serves Italian.  The restaurant is upscale but not stuffy. You'll eat your delicious meal in social atmosphere that's comfortable and not intimidating. This sola-traveler chowed her way through Brodetto Al Fruit di Mari, and didn't regret it, for a second. The menu also offers gluten free options. And for dessert, because there should always be dessert in Napa, consider Botegga's delicious Olive Oil Cake.
Getting There
Make your way from any of the three airports (San Francisco, Oakland or San Jose) that serve the Bay area to US highway 101 North. The 101 will take you directly to Petaluma.  If you are traveling from San Jose, you can also save some time if you take the I-880 to the I-580 before eventually merging onto the US 101.
Airports
San Francisco International Airport: https://www.flysfo.com
Oakland International Airport: http://www.oaklandairport.com
San Jose International Airport: http://www.flysanjose.com
Websites
Visit the websites below for more visitor's information about the cities and destinations mentioned in this article.
Petaluma, CA
Dempsey's Restaurant & Brewery: http://dempseys.com/
50 E. Washington Street, Petaluma, CA 94952, 707 765-9694
Speak Easy and the Big Easy: http://www.speakeasypetaluma.com/
Speak Easy: 139 Petaluma Blvd N, Suite B, Petaluma, CA 94952, 707-776-4631
Big Easy: 128 American Alley, Petaluma, CA 94952, 707-776-7163
Santa Rosa, CA
http://www.visitsantarosa.com/
Wine Country Balloons: http://winecountryballoons.com/
397 Aviation Blvd, Santa Rosa, CA 95403, 707-538-7359
Walter Hansel Wine Bistro: http://walterhanselbistro.com/
3535 Guerneville Road, Santa Rosa, Ca 95401, 707-546-6462
Sonoma, CA
Gloria Ferrer Caves and Vineyards: https://www.gloriaferrer.com/
23555 Arnold Drive, Sonoma, CA 95476, 707-933-1917
The Girl and the Fig: https://www.thegirlandthefig.com/
110 W Spain Street, Sonoma, CA 95476, 707-938-3634
Calistoga, CA
Old Faithful Geyser: http://www.oldfaithfulgeyser.com/
1299 Tubbs Lane, Calistoga, CA 94515, 707-942-6463
Indian Springs Spa: https://www.indianspringscalistoga.com/
1712 Lincoln Ave, Calistoga, CA 94515, 707-709-8139
Napa, CA
https://www.visitnapavalley.com/
Mustards Grill: http://mustardsgrill.com/
7399 St. Helena Highway, Napa, CA 94558, 707-944-2424
Yountville, CA
Bottega: https://www.botteganapavalley.com/
V Marketplace, 6525 Washington Street, Yountville, CA 94599, 707-945-1050